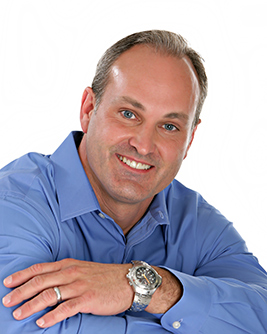 Dr. Hines is a graduate of Milton High School. After high school he continued his love of playing football for "Ole Miss" and received his undergraduate degree in Biology.
He continued his education in dental school where he received his dental degree from the University of Mississippi in 1994. Afterwards he returned home to set up a practice to serve the family, friends and community in which he so loves and enjoys.
Dr. Hines lives here in Pace with his wife, Alison, and they have three children, two boys and a little girl. Dr. Hines enjoys all sports and outdoor activities. He is a member of Olive Baptist Church. He is also involved in the area study clubs as well as the American Dental Association and the Academy of General Dentistry.
He continues to enhance his practice with his love of Cosmetic Dentistry as well. He also is very involved with our local schools and community involvement.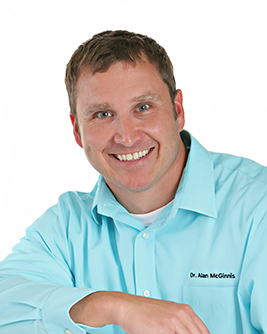 Dr. McGinnis grew up in Tylertown, Mississippi. He also came from a very small town atmosphere much like Pace. Dr. McGinnis took advantage of the vast hunting and fishing opportunities there and enjoyed playing sports.
Dr. McGinnis graduated from Parklane Academy and Mississippi State University before attending the University of Mississippi Dental School in Jackson, Mississippi. 
He received his dental degree in July of 2007 and joined our practice immediately. Dr. McGinnis worked in the practice five years before becoming an official partner.
He and his wife, Kandy, have three children and look forward to raising them in a community with so many opportunities. Dr. McGinnis is also a member at Olive Baptist Church. Dr. McGinnis is involved in the area study clubs and a member of the American Dental Association.
He feels this area has become home and looks forward to practicing dentistry here for many years to come!
At Woodbine Family Dentistry we create beautiful, healthy and happy smiles that last a lifetime. Visit us to experience dentistry with a hometown approach which includes care, comfort, and exceptional service.
Drs. Hines and McGinnis will help you restore and maintain excellent oral health, but we can also help you take your smile a step further with Cosmetic Dentistry. Some of those steps include teeth whitening, veneers, snap-on smiles, full mouth restoration and facial rejuvenation. 
For a limited time, refer a friend and receive a $25 credit on your account. Click below for more details.