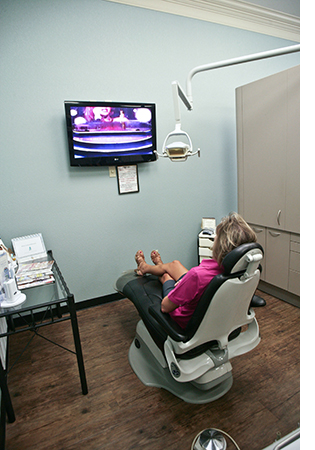 From missing teeth, misalignments, malocclusions or severe gum disease, Drs. Hines and McGinnis count on the best means and the expertise to perform the adequate procedures to restore dental health.
At Woodbine Family Dentistry we create beautiful, healthy and happy smiles that last a lifetime. Visit us to experience dentistry with a hometown approach which includes care, comfort, and exceptional service.
General Dentistry includes a wide range of procedures including consultations and diagnostics. X-rays, impressions, in-house advanced technical tools are at your service to aid Drs. Hines and McGinnis to diagnose possible dental problems and plan the best treatment to correct them. 
 Not only this, but General Dentistry also includes all kinds of treatment to help maintain a good oral condition and prevent major problems.
Call us to at (850) 995-4811 to schedule your consultation appointment. 
Small problems with your dental health can become big problems later. No matter how often brushing and flossing is done, you cannot remove the hardened plaque or calculus that builds at the gum line which leads to gingivitis and periodontitis that causes tooth loss.

A Self-Dental Evaluation can be done by asking these questions:
Do you experience any pain before chewing?
Are you sensitive to hot or cold food or drinks?
Do you chew on both sides or just on one side?
Are you happy with your smile?
Do you have places in your teeth that seem to catch or trap food?
Do you have any discolored areas or spots on your teeth?
Do you have any chipped or cracked teeth?
Are you aware of all the changes that have occurred in dentistry to make your dental visits more comfortable?
Do you have any information that updates you on materials and methods that have revolutionized cosmetic dentistry?


If you answer yes to these questions then an appointment with us for an evaluation would be in your greatest interest. A good relationship with a dentist is one of the most important investments you can make for you oral health. It can save many dollars in the long run. Remember, Dentistry is not expensive, neglect is!